Refuge Discovery Trip: Kenai National Wildlife Refuge Canoe Trip
September 16 and 17, 2017 (Saturday-Sunday)
Discover the canoe country of the Dave Spencer Wilderness Area within the Kenai National Wildlife Refuge during the height of fall color. Canoe, fish, berry pick, listen to loons from your sleeping bag, and enjoy good company. 

Meet at Refuge headquarters in Soldotna at 9:00am Saturday, September 16th.   Refuge staff will orient participants to refuge issues, resources and volunteer opportunities and we will tour their new (2015) Visitor Center.  Carpool to the Swan Lakes Canoe System north of Sterling.   Canoe across the lovely Canoe Lake and make a base camp at the far end.  Portage to other lakes as time and weather allows.  A small volunteer project, as yet to be determined, will be part of this experience.  Return to cars about 4 p.m. on Sunday.
This trip is suitable for beginners as we will not be traveling far to the base camp.  Those with the desire to see more will be able to portage to other lakes.  Trout fishing can be very good in Canoe Lake and all the lakes and lowbush cranberry picking can be excellent right at the campsite.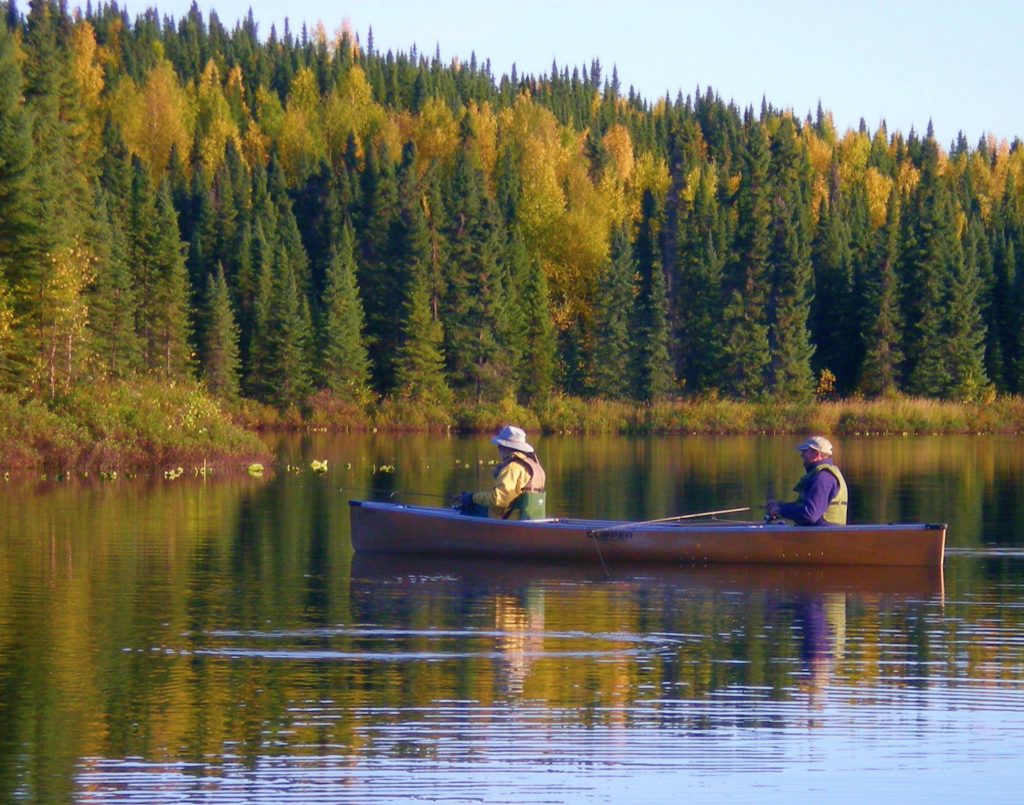 Trip Leader:  Poppy Benson, poppybenson@alaskarefugefriends.org; (907) 299-0092;  Poppy has over 30 years of experience in the canoe country, has taught canoeing, and is Wilderness First Aid certified.  Poppy serves on the Friends Board as Outreach Coordinator.
Cost:  $20 for dinner and Sunday breakfast plus a Welcome Coffee with pastries on Saturday morning.  Bring your own lunches for Saturday and Sunday, plus snacks.  Indicate on your registration if you have dietary restrictions.
Weather:  This Refuge Discovery Trip is a rain or shine event. Fall in the canoe country will be cool and possibly rainy.  A communal dry tented area will be provided for cooking, as well as a campfire. 

Equipment needed:  Please provide your own personal camping gear, including fishing gear and berry pickers if desired. Canoes can be supplied by the Refuge but please bring your own if you have a light one. Contact Poppy if you don't have a tent or would like to borrow a Refuge canoe. Given the possibility of rainy/cold weather, please bring a 30 degree and below sleeping bag, rain gear – jacket and pants, and waterproof knee high boots.   Poppy recommends Gortex fishing waders with wading boots, which allow one to stay dry and to walk into the lake when launching canoes. Please bring them if you have them. A complete  equipment list will be furnished to participants after registration. 

Please leave your furry friends at home.
How to sign up:  Trip will be limited to the first 12 to complete the registration, including paying the $20 fee.  Please fill out the registration form below.  Registration payment options will be presented after the form is completed and submitted.   All participants who are not yet
signed up as Fish and Wildlife volunteers will be required to fill out a Volunteer Agreement at the Saturday meeting.