It all started with a small group of local Alaskan residents. They were wildlife enthusiasts, public land supporters, and volunteers at the Kenai and Alaska Maritime National Wildlife Refuges.
Together, they formed the Friends of Alaska National Wildlife Refuges in November 2005. From its inception, the organization's founders aimed to serve all 16 of Alaska's National Wildlife Refuges, which span the state's vast and vibrant landscapes and coastlines.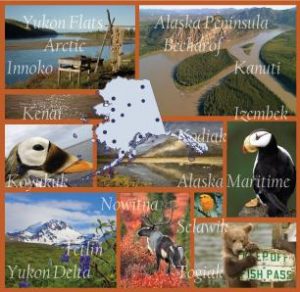 Indeed, the 16 refuges comprise over 76 million acres and together represent over 50% of America's national wildlife refuge lands. Working to conserve these lands–and the invaluable clean air, water, and natural resources they they provide to fish, plants, wildlife–for the continuing benefit of current and future generations is central to the Friends' mission.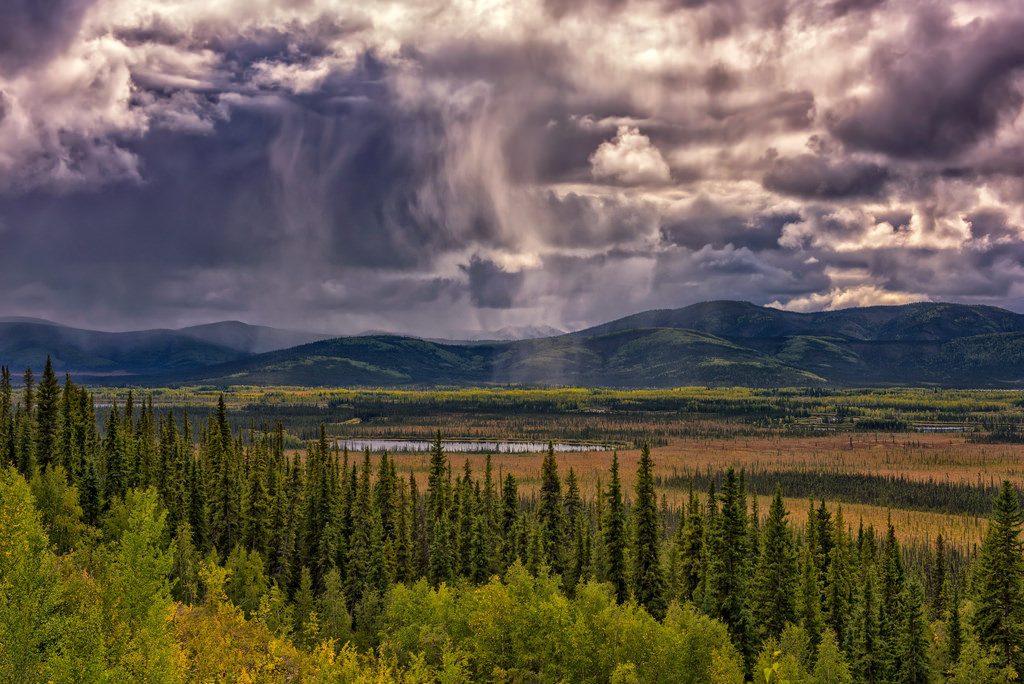 (Tetlin National Wildlife Refuge/Philip Kuntz)
Alaska's refuges continue to face a variety of unique challenges that distinguish them from the hundreds of other national wildlife refuges in the lower 48 states. Several refuges are not located along a road system, for instance. And even for those Alaska refuges that are accessible by car, their extensive scope make traveling within and between the refuges costly and time-consuming.
Threats, such as development of roads, drilling for oil and gas, and the emerging impacts of climate change not only threaten wildlife, but also Native Alaskan communities and local economies.  These communities depend upon wilderness that refuges provide to support subsistence living, cultural heritage, healthy surroundings, and economic benefits derived from tourism, fishing, hunting, nature photography, and other active outdoor activities.  
The Friends organization thus supports the U.S. Fish and Wildlife Service in managing Alaska's 16 refuges to protect the astounding variety of living creatures–including polar bears, brown bears, lynx, salmon, and hundreds of bird species–dependent upon these public lands.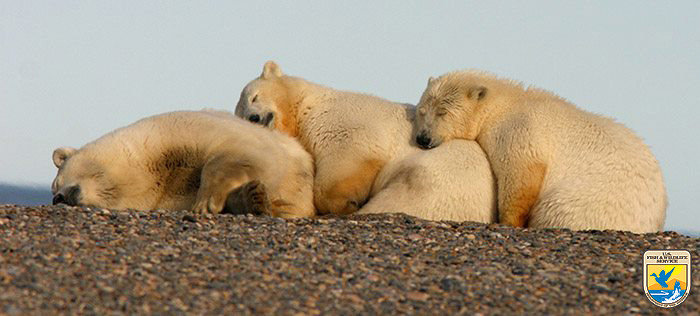 (Arctic National Wildlife Refuge/ USFWS)
Friends support includes: outreach and education events promoting stewardship of public lands and facilitating an understanding about our shared responsibility to sustain a healthy natural environment; monitoring of species and ecosystems; invasive species management;
Within several years, membership had grown to over 300 individuals, and numerous projects were funded through grants, donations, and volunteer hours. In 2010, the Friends organization was awarded "Friends Group of the Year" by the National Wildlife Refuge Association.
Current and former leaders of the Friends organization (UPDATE)
Past accomplishments and milestones include:
Assists with refuge and local community events, including:

Removes invasive weeds through thousands of hours of volunteer

Develops curriculum for science and culture camps and visiting Alaska native communities to engage youth with both conservation science and traditional tribal knowledge

Works with local and national conservation partners to educate policymakers in Washington D.C. about threats to refuges, such as the notorious "road to nowhere," which was successfully prevented

Creates curriculum for science camps in native Alaskan communities

Funded and maintained a bird habitat camera on St. Lazaria Island

Completed numerous individual projects

Attends training and workshops with the U.S. Fish and Wildlife Service's National Conservation Training Center and the National Wildlife Refuge Association
Now that the organization has surpassed its 10-year anniversary, it's leaders and members are looking towards a bold new vision for the next 10 years that will result in continued growth and engagement with local Alaskan communities throughout the state, increasing diversity of perspectives–including groups with vital ties to refuges, such as many Alaska native tribes–and increasing volunteer and financial support for refuge projects to combat the increasingly complex and expensive set of issues that threaten the air, water, land, plants, animals and fish that make Alaska an iconic travel destination and support a high quality of life for current and future Alaskan residents.
We hope you'll join in this vision.