What's New?

1. Public virtual hearing
October 26, 4 p.m. AKDT. Register for meeting (required)

2. Comment Period Reopened until November 9
Comment Electronically

What is the Issue?
Under pressure from the State of Alaska, the Department of the Interior required the Fish & Wildlife Service to propose new regulations that would negatively affect brown bears, trapping, visitor access, and public safety on the Kenai National Wildlife Refuge.  These changes would seriously weaken refuge regulations that were developed through extensive public processes and agreements with the state that cover 40 years. 


The proposed regulations were released in June with a comment period that closed in August without a public hearing.
Over 34,000 comments were received, in addition to tens of thousands of petition signers. Friends as well as other conservation groups requested a public hearing and that request has been granted. The
hearing is October 26 at 5 pm
,

and the
comment period is open until November 9.
The conflict between State and Refuge wildlife management that led to this stems from the different mandates of the two agencies. Federal laws and regulations require National Wildlife Refuges to be managed for natural biodiversity and a balance of predators and prey. The State mandate of maximum sustained yield of species such as moose and caribou is the justification for their predator control programs, especially killing bears and wolves. In contrast to the State, Refuges must also consider user conflicts, such as trappers vs. hikers with dogs and hunters vs. wildlife viewers and recreationists.


In addition to the proposed changes to Refuge regulations, the State and Safari Club International filed suit in 2016 to overturn existing Refuge regulations.
Friends is one of 15 intervenors on behalf of the defendants in the lawsuit that is pending in the courts.


The Proposed Regulations
.  
Proposed Changes would replace the Refuge trapping regulations with the less restrictive State regulations. The Refuge trapping regulations were developed in the 1980s in response to trapping abuses under State management such as dogs and eagles caught in traps, traps left out after the close of the season, traps along popular trails and roads, no accountability because traps were not marked, traps that were rarely checked leaving animals to suffer, and overharvest of some species. The Refuge would not be allowed to manage trapping on the Refuge. Under State Management these changes would occur:
Eliminate the no-trap buffers around trailheads, campgrounds, refuge roads, and visitor facilities to protect visitors and dogs

Eliminate the requirement to regularly check traps to prevent undue suffering and facilitate release of non-target animals, such as moose, bear, and eagles

Eliminate the requirement to hide bait from view to protect eagles and other birds

Eliminate special provisions to prevent overharvest of lynx, fox, marten, and beaver

Eliminate prohibition of toothed-leg hold traps to reduce suffering and facilitate release of non-target species

Eliminate Trapper Orientation, trap marking and a Refuge trapping permit which ensured accountability and established best practices
All of these safeguards would be eliminated under State management of trapping. The new rule will apply to all of the Refuge, except the Skilak Recreation Area which has its own set of rules.
Proposed Changes include brown bear hunting over bait. Hunters would be allowed to use human food to lure bears to bait stations up the Swanson River Road. This would endanger visitors and oil field workers as only the largest bear to visit the bait station will be killed, leaving other bears to roam with their newly-acquired taste for doughnuts and cooking oil.
Other provisions of the Proposed Changes would allow bicycles, game carts, and ATVs on some roads, trails, and lakes, but these are less controversial. However, allowing shooting along the Kenai and Russian Rivers from November 1 to May 1 threatens public safety and would increase the take of watchable wildlife in this area.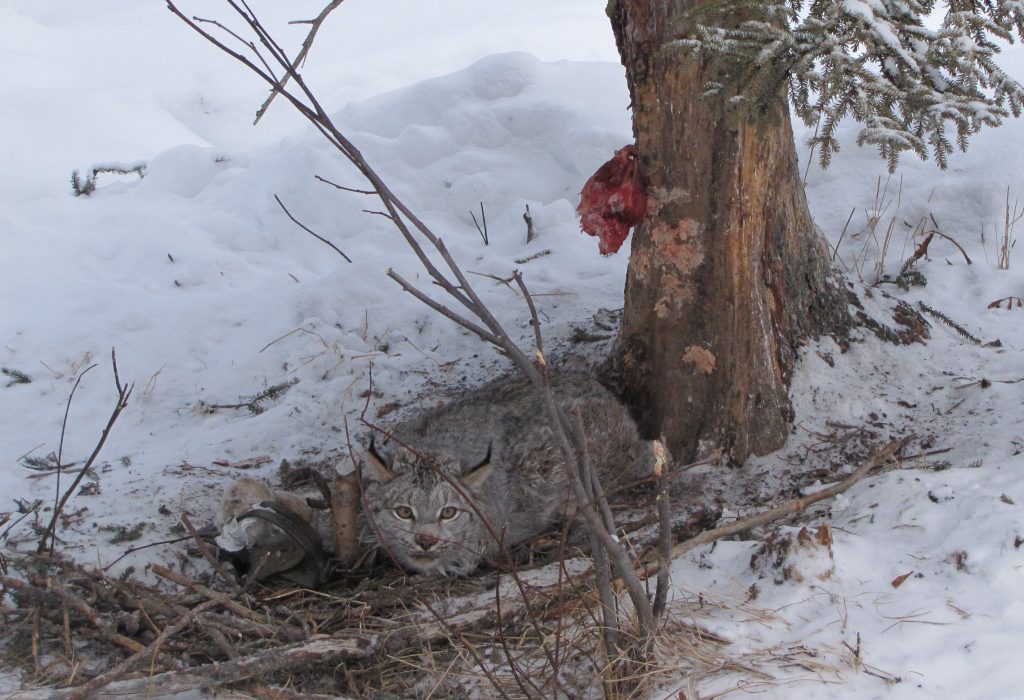 How You Can Learn More
How You Can Help
1. Attend the October 26, 4 p.m. virtual public hearing and comment. Register here
2. Submit written comments. If you commented during the first round this summer, your comments will be considered in the final analysis. However, your comments will have greater impact if you can add new items and personalize them by describing your experiences on the Refuge and what the refuge means to you. Comment on-line or by mail by 7:59 pm ADT, November 9:

OR Comment by Mail to

Public Comments Processing
Attn: FWS-R7-NWRS-2017-0058
U.S. Fish and Wildlife Service
MS: JAO/1N, 5275
Leesburg Pike, Falls Church, VA 22041-3803


3.
Join Friends
and stand with us to defend the Kenai Refuge. 


Friends Position on the Proposed Regulations
You can read our five page letter submitted during the first comment period which details our positions and reasoning.
We are opposed to hunting brown bear over bait because it is incompatible with the purposes of the refuge, would have significant impacts on a unique brown bear population that is already under threat, and create human safety issues.
We are opposed to having the State take over trapping management on the refuge. State trapping management is incompatible with the purposes of the Refuge because it does not safeguard species at risk, protect birds of prey, minimize unintended take and animal suffering, protect visitors and their pets, and require accountability from trappers.
We believe the Environmental Assessment is flawed, and does not meet the requirements of the National Environmental Policy Act, the Alaska Lands Act (ANILCA), and the Refuge Improvement Act. The required Compatibility Determinations were not completed for trapping. We believe that preparation of a full Draft Environmental Impact Statement is required for changes of this magnitude.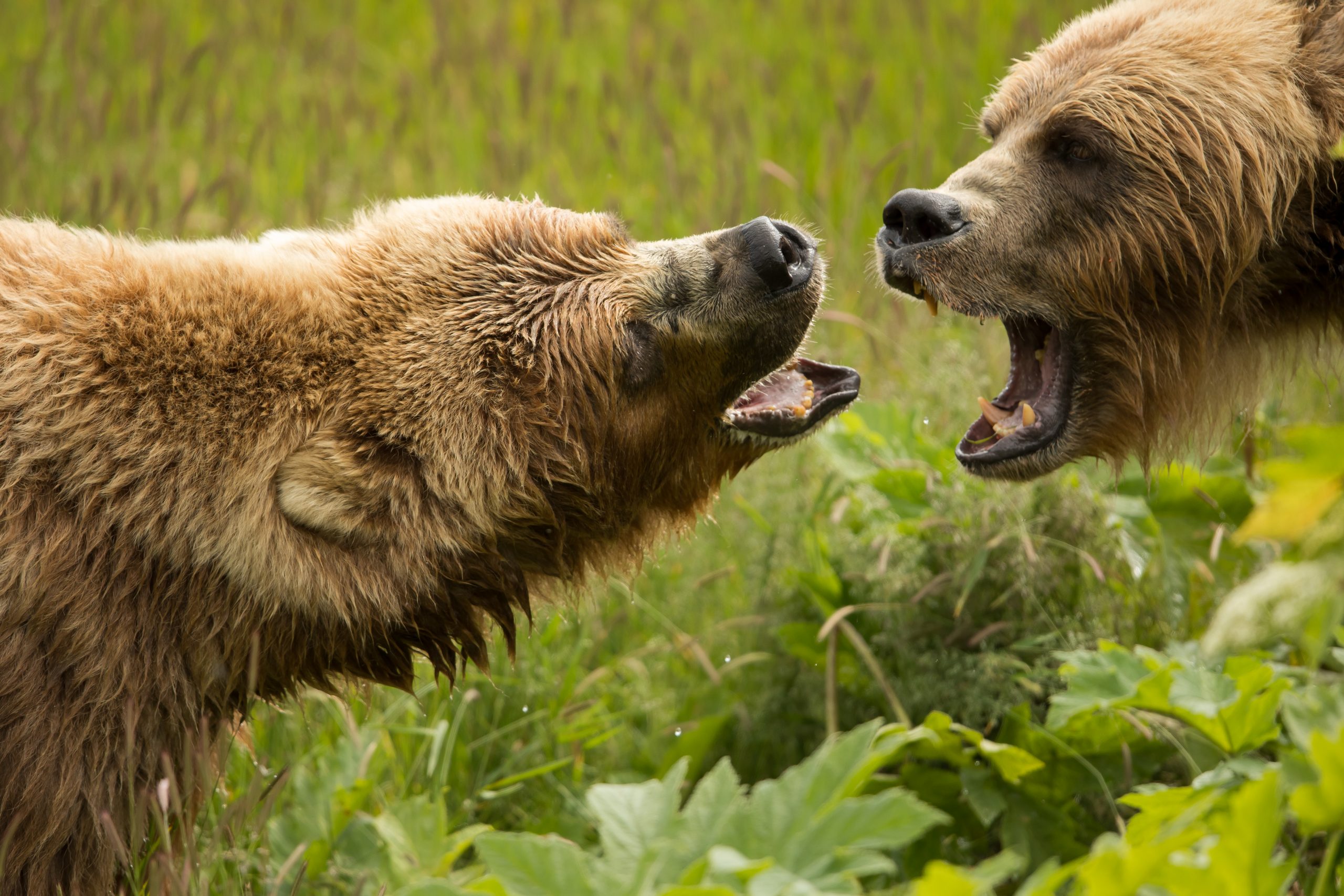 More questions? Contact us at info@alaskafriends.org
Recording of a panel of retired refuge staff discussing this issue at our July 21, 2020 meeting: