Explore the Yukon Delta Refuge with Friends!
Raft, hike and fish with us in 2024
This trip is FULL- Contact us to be added to the waiting list.
Travel with us on the crystal-clear waters of the Kisaralik River to experience being in salmon and bear country, to bounce through riffles, to be pampered by our guides and to fall asleep to river music. This river is scenic and wild with no lodges and river boat traffic is limited by the falls (yes there are falls – we will portage). Habitat is varied from the Kilbuck Mountains at the headwaters to the flat productive lands of the Delta 80 miles downriver from our start. We will learn about this 19-million-acre refuge which produces so much of the country's waterfowl and shorebirds as well as five species of salmon and trophy rainbow. The Kisaralik is a tributary of the Kuskokwim River that along with the Yukon River forms the vast watery world of the Yukon Delta National Wildlife Refuge. We will have opportunities to hike, bird, photograph and fish.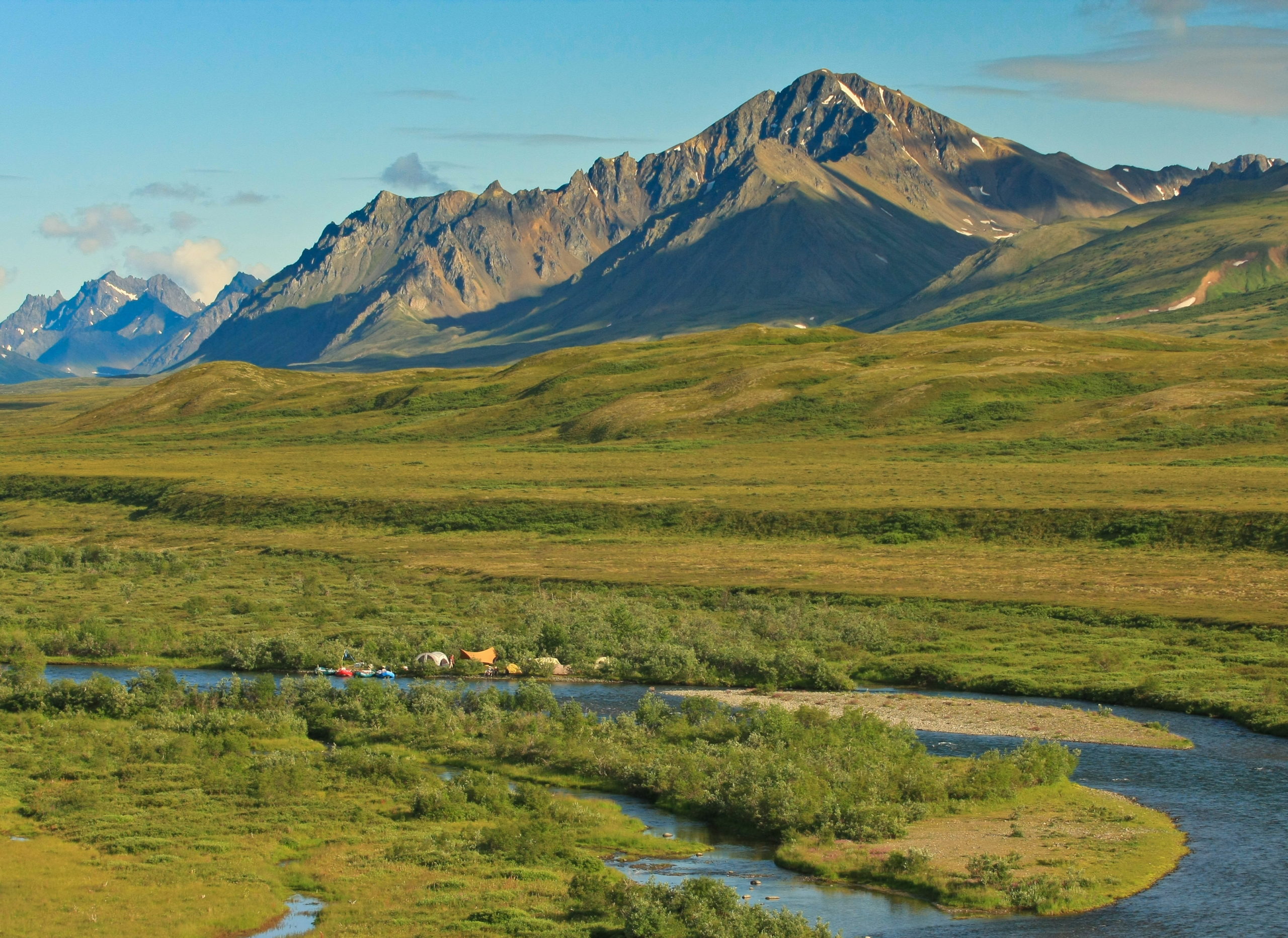 The river has world class fishing and our guides are all experienced fly-fishing guides but they understand they will need to provide us with a well-rounded experience including hiking and birding. However, for committed fishers, this river is world class. And if anybody ever wanted to learn to fly fish – these are your guys. We will spend a day in Bethel with refuge staff learning about the refuge, its work and the Yupik people of the Delta. There are more than 40 villages on or adjacent to the refuge.
When: July 15 – 23: July 15 in Bethel to meet with refuge staff, tour cultural center; July 16 – 23 (8 days) on the river. We will return to Bethel via jet boat on the 23rd in time for the evening Alaska Airlines jet to Anchorage.
Difficulty: This is one of the few western Alaska rivers with any whitewater at all. We will need to portage the falls and two other rapids are Class II. Our guides are capable of handling this. Mostly it is a lively little river that slows as it hits the flats. To be comfortable on this trip, you must be able to sit in a raft for long periods, climb in and out of rafts and tents, walk over uneven ground, squat, tolerate some wet, windy weather (it's the Bering Sea out there) and biting insects. The bugs are not bad in most places but you will need a bug jacket. No children.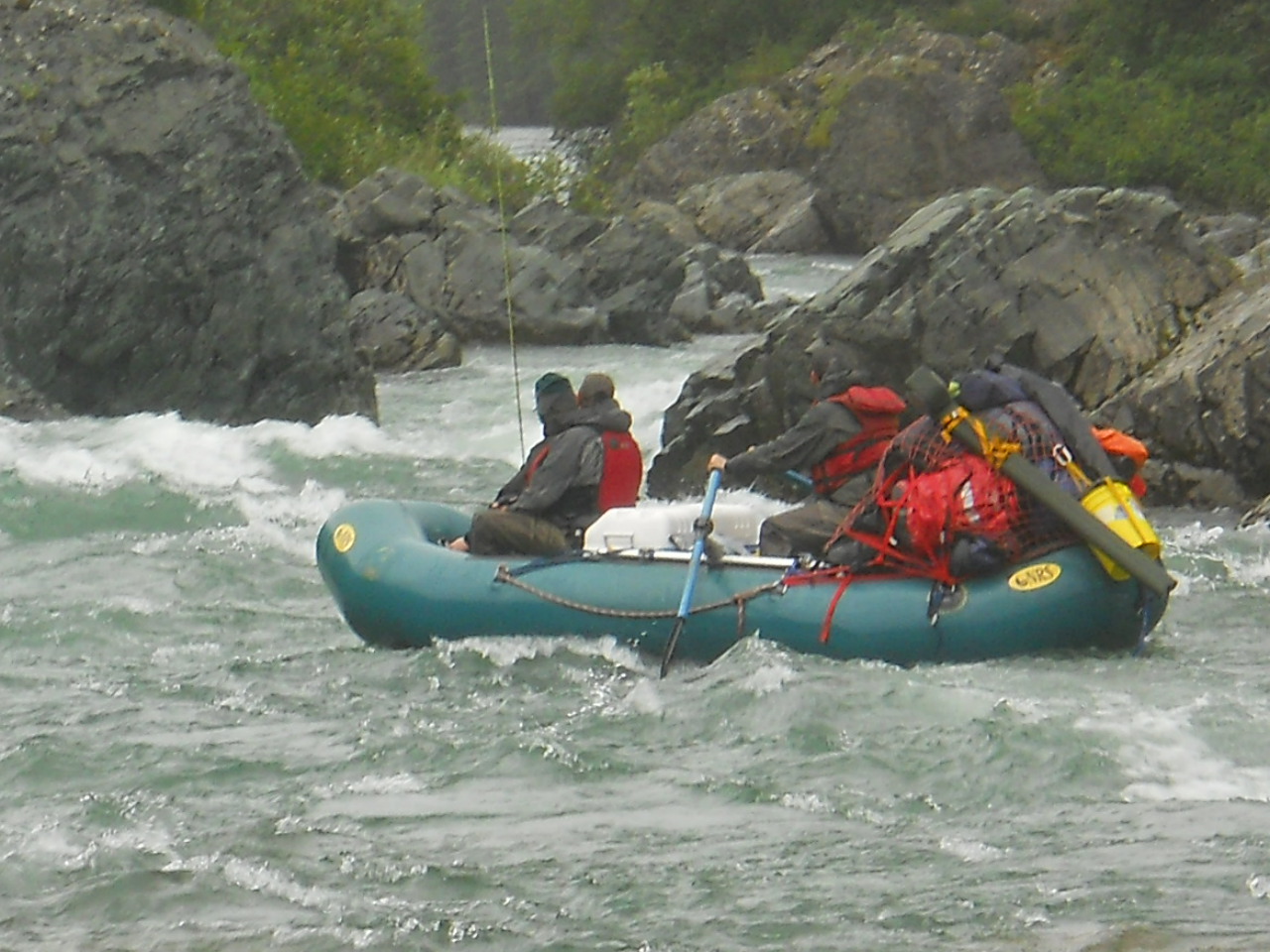 Guides: Frontier River Guides. Check their website for more information. Do not be put off by what seems to be an exclusive focus on fishing. I have had long talks with their owner Marty, a former school teacher, and I am confident they will provide us with a diverse trip. Setting up fishing rafts and non-fishing rafts may be one way to ensure everybody's happy. There will be only two of us per raft with our guide.
Cost: $5600 for the river trip includes a $200 donation to Friends, transportation to the river via float plane and return from the river via river boat, gourmet food, all camping gear except your own sleeping bag and pad, and one guide for every two of us. What's not included: transportation to Bethel (Anchorage – Bethel about $300); housing and food in Bethel (we might have use of the bunkhouse for the night of the 15th).
Payments and Refund Policy:
$1800 is due to Frontier River Guides at the time of booking. This is refundable until February 1.

2nd payment of $1800 due February 1

Final payment of $2000 due June 1.
How to book: Email me Poppy Benson with your name and phone number. I will forward the first 8 names on to Frontier River Guides. They will contact you and arrange payment. I expect this trip will quickly sell out but we will maintain a waiting list.
Membership: Required before signing up. You can join here. Not sure if you are current? Ask me and I will check.
Questions? Contact me Poppy Benson (907) 299-0092 for questions about signing up. I have also ran this river twice with my family and it is my favorite of the Yukon Delta Rivers. Contact Frontier River Guides info@frontierriverguides.com; 877-818-2278 for questions about the trip and gear.