Join us as we explore Tetlin National Wildlife Refuge, experience a small town 4th of July and help this understaffed refuge.    We will combine a canoe trip into Tetlin's vast birdy system of lakes and rivers to begin signage of the refuge's first water trail with helping the refuge make Tok's 4th happen.  
We will meet in Tok on Wednesday the 3rd to help the refuge set up the town's 4th.  On the 4th we will help staff the refuge booth and lead family games, and take down the booths in the evening.  And Yes!  There will be a parade with a refuge float.  The refuge's prominent role in Tok's 4th of July has always been a key part of the refuge's outreach to the community.  Now that the staff has been reduced to 8, it is a struggle to make this happen.  We can help!
On Friday the 5th, we will launch the refuge canoes on highway accessible Desper Creek to a campsite amidst numerous lakes providing perfect habitat for nesting waterfowl, swans, rusty blackbirds and warblers.  Camping for two nights will give us time to begin work on a long-term Friends project to sign a water trail on Desper and Scotty Creeks.   Some of this will be exploratory going beyond where Friends have gone before to identify routes through the lake systems.  Paddling out Sunday against the slow current of Desper Creek should not take more than three hours putting us back at Tok by early afternoon for our farewells and the drive home.   Desper Creek is a very slow-moving creek suitable for beginners.  We may have to lift canoes over beaver dams depending on the water level.
For more information about the Tetlin Refuge check out their webpage or on Facebook.  You can read about our 2018 trip here
The trip limit is 12 and the minimum age is 18 or 16 with a guardian.  You must be a current Friend to participate but you can join here. 
Registration is now open and limited to the first 12 applicants.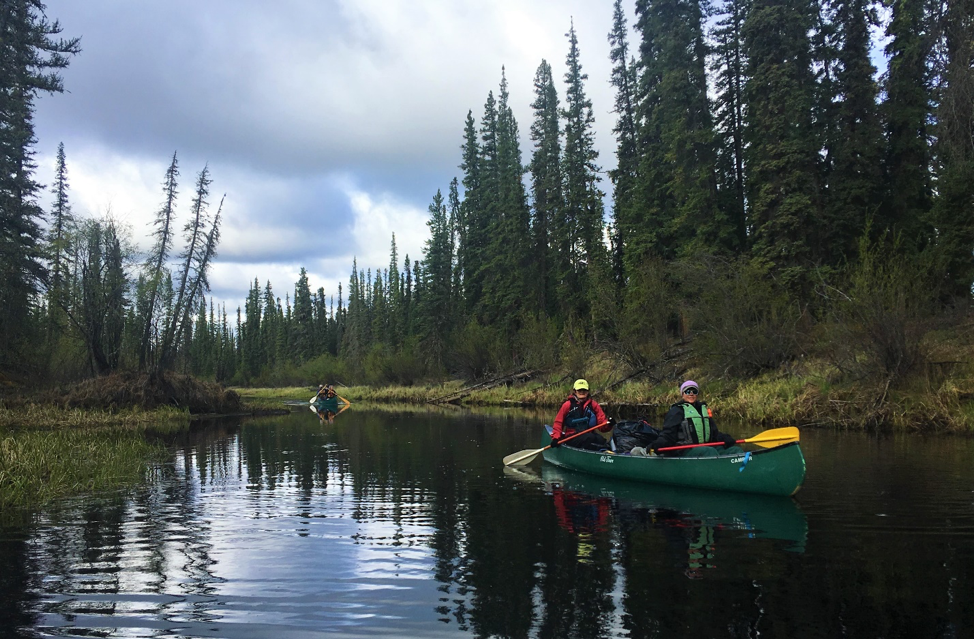 Canoeing Desper Creek on 2018 Tetlin Discover Trip
 Leaders:
 Dave Schroyer, david_schroyer@hotmail.com; (907) 240-1375.  Dave was raised in Alaska with life long experience canoeing, hunting, birding and exploring all over the state.  He is bear safety qualified and was co-leader of last years Friends trip on Desper Creek.


Moira O'Malley, moiraomalley@hotmail.com; is a long time Fairbanks resident, teacher and avid canoeist.  She also was on the Friends 2018 trip to Desper Creek and has "fallen in love with Tetlin".
Cost:  $60 for 4 dinners and 4 breakfasts.  Bring your own lunches and snacks.  Contact the trip leaders if you have dietary restrictions.
Equipment needed:  Your own personal camping gear plus bear spray.  Contact the trip leaders if you don't have a tent.  Canoes and life jackets will be supplied by the refuge.  If you would rather bring your own let us know.  We will not be portaging other than the possible beaver dam.  Also bring binoculars and fishing gear if desired.  Equipment list will be furnished to participants.
Weather, Bugs and Bears:  Average highs are in the 70s and thunderstorms are possible.  Bring good raingear – jacket and pants, and waterproof knee-high boots.   Gortex fishing waders with wading boots are an option to stay dry and allow walking into lakes and creeks when launching canoes.  Bugs this time of year are not supposed to be as bad as up north but a bug net or bug jacket is a prudent idea.  This is not noted as a "bear-y" area but it is Alaska so please bring your own bear spray and a holster system that will allow you to wear it.
Housing in Tok: The refuge staff is reserving 3 of their cabins for use Wednesday, Thursday and Sunday night if needed.  There is also plenty of tent space at refuge headquarters.  We will be able to use their staff kitchen for meals.
How to sign up:  Trip will be limited to the first 12 to complete the registration, including the $60 fee.  Please fill out the registration form below.  Registration payment options will be presented after the form is completed and submitted.   All participants will be required to fill out a Volunteer Agreement for the Refuge and sign a liability waiver for Friends.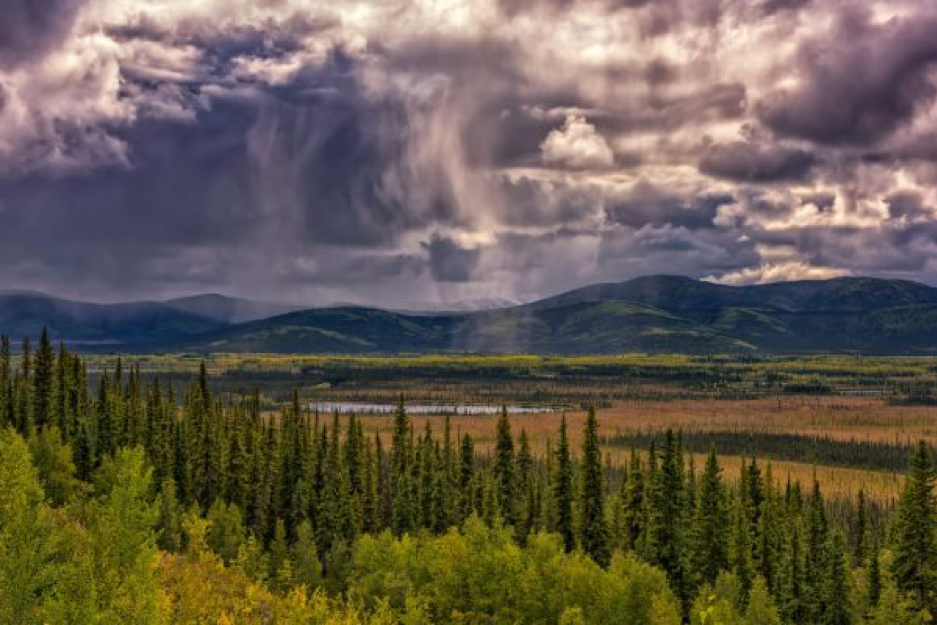 ---

Registration for the Tetlin Refuge Discovery Trip July 3 – 7, 2019 is closed.