Refuge Discovery Trip Report – by Meg Jensen, Friends Member
Over a long Memorial Day Weekend, a 12 member cadre of refuge friends from around Alaska embarked on an exploration of Tetlin National Wildlife Refuge. The group included some new friends as well as "old timers." The group met up at Refuge Headquarters in Tok. On 
Thursday 
afternoon, Mary Timm, the retired Tetlin Refuge Educator and her husband Hank, invited us to their home to visit and chat about "all things Tetlin." Over pizza and salad, they shared their extensive knowledge about the wildlife refuge. Mary and Hank homesteaded in the area years ago, and were a great source of information about Desper Creek, our destination for our canoe trip. A fun evening was shared by all.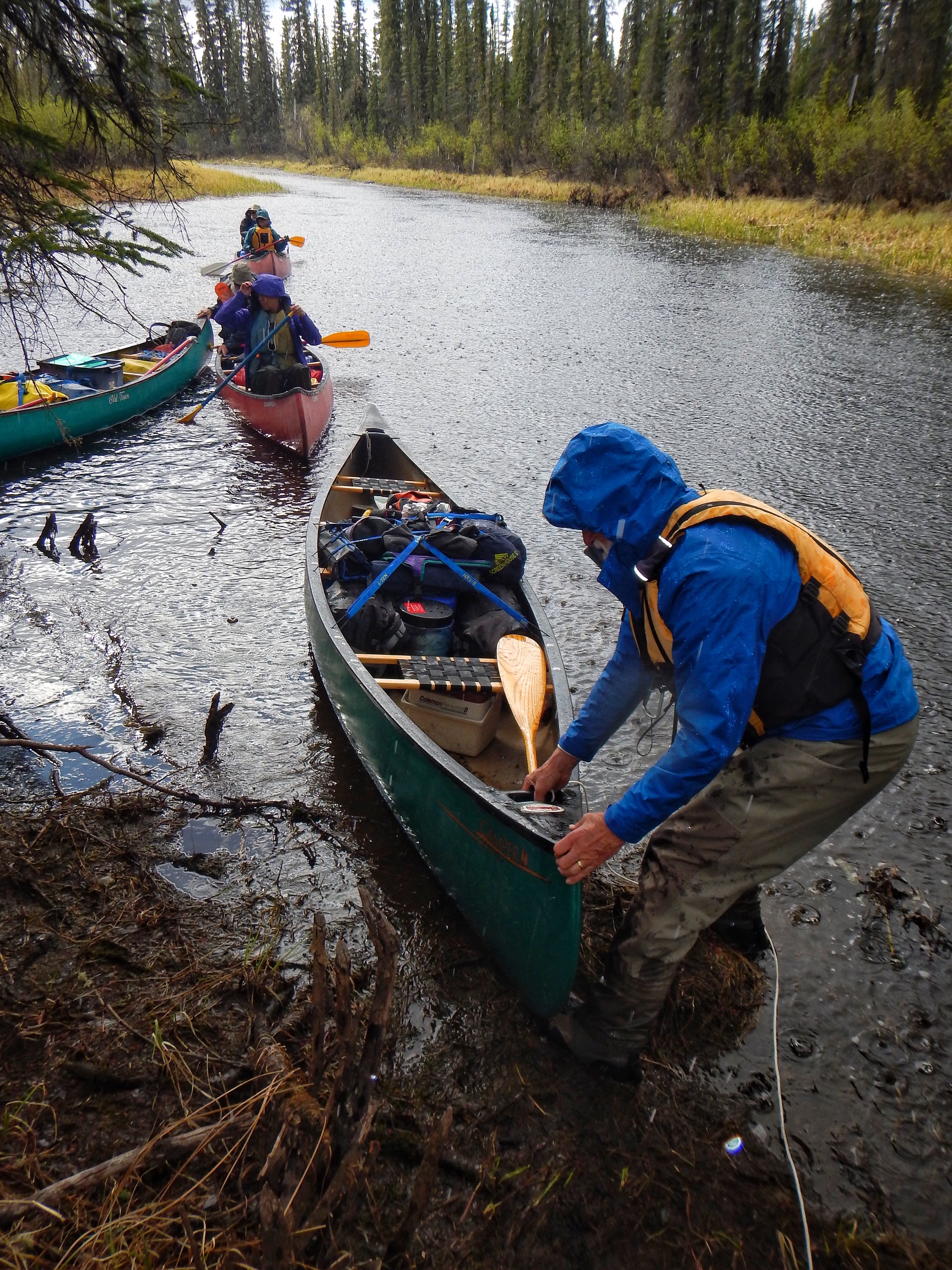 Friday
 morning the group met with Refuge Manager Shawn Bayless and his staff. Over a yummy breakfast, topics covered included: an overview of refuge programs and priorities, including the refuge's boreal lynx project; priorities and staffing challenges in a declining budget environment; potential opportunities for Friends of Alaska Wildlife Refuges to help the refuge; and the Friends upcoming weekend canoe trip on Desper Creek. A number of ideas were generated for assistance friends could provide, including help with bird banding and river patrols, as well as assistance putting on the May migratory bird festival. A friends refuge visit includes a volunteer project – so after our breakfast get together we helped refuge staff pick up litter on its "Adopt a Mile" mile along the Alaska highway. 
After lunch, the group headed out to the Refuge Visitor Center, located on the Alaska highway a few miles from the Canadian border. Cora and Sylvia, two long-time refuge employees who grew up in nearby Northway, shared their extensive knowledge of the refuge and its resources with us.  What a wonderful visit we had with these two ladies!
Our home for the night was Deadman Campground, in Tetlin where we spent the evening bird watching and socializing.
Saturday
, 
Sunday
 and 
Monday
 we explored Desper Creek by canoe. This was a great way to immerse ourselves in Tetlin NWR. Our home for two nights was a beautiful camping spot 3 miles in, on a narrow peninsula surrounded by Desper Creek.  We set up camp under a raven's nest, filled with four young birds who looked like the were ready to fledge. What a noisy group they were, especially  when Mom or Dad brought them food(which happened all hours of the day and night)!  The layover day gave us time to explore on foot and by canoe the nearby refuge areas.
After a great weekend (including delicious Dutch oven cooking by friends member Dave), we all set off for home. What a wonderful time learning how we may be of assistance to Tetlin NWR, exploring the outdoors in Alaska, and making new friends.  I am already looking forward to the next Refuge Discovery Trip, organized by our fun & fearless leader Poppy Benson.

Contact Poppy with your ideas for future trips at poppy.b.ak@
gmail.com