Join us for our next Refuge Discovery Trip as we explore 
Tetlin National Wildlife Refuge Discovery Trip
 over
Memorial Day Weekend, May 25-28
.
We will canoe into the watery, bird-rich wilderness of this border refuge.   
Friday
 morning we will meet refuge staff at their headquarters in Tok to learn about their challenges and the marvelous resources of this migratory bird corridor.  Then we will move on to the refuge's Deadman Lake Campground (pictured below) and set up camp for a night and check out the Hidden Lake Trail and the old Seaton Roadhouse.  
Saturday
 we will visit the Tetlin Refuge Border Visitor Station, meet their Native staff, and learn how they share their perspective and culture.  Then we will launch the refuge canoes on Desper Creek for a short, easy,  3 hour paddle to a campsite amidst numerous lakes, perfect habitat for nesting waterfowl and warblers.  We will camp two nights which allows us ample time to explore the surrounding lakes.  We will paddle out 
Monday
 morning.   

More details, the cost, and the registration form will be available after 
April 1
.   The trip limit is 12 and the minimum age is 16.  You must be a current Friend to participate but you can join here.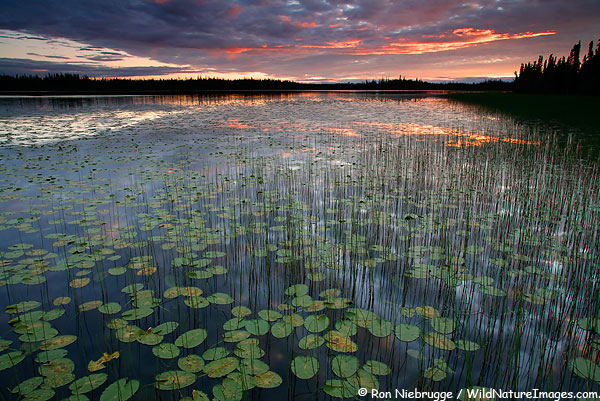 Tetlin is a wild, rich land of  rivers and lakes, caribou, wolves and lynx, and is a principle flyway for migratory birds.  Some of the best lynx research in the world is being conducted there.  This Refuge showcases it's rich cultural heritage at their border visitor center anchored by two Native cultural teachers from the Native village of Northway. 
For more information about the Tetlin Refuge check out their 
webpage
 or on 
Facebook
.
Questions about this awesome opportunity to experience the wilds of this refuge in the company of Friends and refuge staff? Please contact Poppy Benson, Outreach Coordinator:
poppybenson@alaskarefugefriends.org