The Friends of Alaska National Wildlife Refuges were asked to assist in a unique project, the Climate Stewards Workshop, which took place in Fairbanks in July. Two Friends, Jason Sodergren (Treasurer) and Barry Whitehill, Fairbanks Friend, spent many hours in preliminary tasks associated with acquiring a venue and housing as well as setting up the registration process online, and handling the registration and payments for the workshop expenses.

(Photos – Left: Permafrost Tunnel Tour; Right: UAF Geophysical Institute Tour)

What is NOAA Climate Stewards?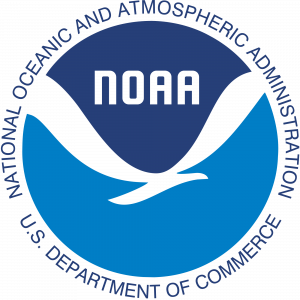 NOAA, the National Oceanic and Atmospheric Administration, has a mandate to educate in the Science, Technology, Engineering and Mathematics disciplines (STEM).
NOAA's Climate Stewards Education Project (CSEP) was created to increase educators' understanding of climate science and to reach youth as the beginning of a long-term strategy to make communities more resilient to climate change impacts. Over 1,000 educators participate in an online community that connects them with webinars with experts, regional workshops, and educational resources.
The NOAA Climate Stewards Education Project provides formal and informal educators working with elementary through university age students with sustained professional development, collaborative tools, and support to build a climate-literate public actively engaged in climate stewardship. CSEP also provides support for educators to develop and execute climate stewardship (mitigation and/or adaptation) projects with their audiences to increase understanding of climate science and take practical actions to reduce the impacts of climate change.


Comments from Peg Steffen, Education Coordinator, NOAA National Ocean Service
"My sincere thanks to all of you for making the STEM workshop a reality and a success last week.  I heard many great comments about the quality of the presentations, the engaging activities and the experiences that you provided to the educators.UAF was a wonderful place to hold the workshop. Who could not be impressed with the view of 501 IARC (International Arctic Research Center)? Having low-cost housing and excellent catering was essential to making the workshop affordable to many.  The local field trip options (natural areas, Permafrost tunnel, local scientific laboratories) provided amazing glimpses into the work of scientists.
Also, thanks to the Friends of Alaska Wildlife Refuges for serving as the fiscal agents for all of the expenses. It made planning so much easier."