Surveying the Unknown: Invasive Species in the Northern Refuges
 



Tuesday, September 21, 2021, 5-6pm (AKDT) 
Lisa Dlugolecki, Fish & Wildlife Service Northern Refuges Invasive Species Program
From weed pulls to gelding feral horses, Friends have been concerned and involved in invasive species on Alaska Refuges.  We continue that involvement with Lisa Dlugolecki sharing her results and thoughts from this summer's field work 
surveying several northern wildlife Refuges for invasive species. 
Refuges in northern Alaska have been traditionally spared from invasive species, but the risk of 
introduction is increasing. This is especially true for Refuges along or downstream from the road systems.
Consistent surveying for invasive species has also been challenging in this region 
because of the large land mass and unavailability of staff resources. 
From Kanuti Refuge to 
Tetlin Refuge, Lisa's team conducted road surveys looking for invasive plants such as white sweet clover. Some findings included finding white sweet clover growing along the Dalton Highway, but finding none growing on the gravel bars in the surrounding waterways.  Friends volunteered for many years eradicating white sweet clover along the Dalton in the hopes of preventing its spread downstream into the refuges.  Join us on Zoom to hear the latest on what else she discovered and what her thoughts are on the future of invasive species management on northern refuges.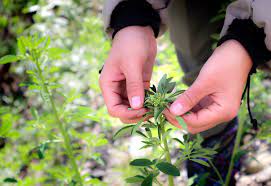 (pc: USFWS)

Lisa Dlugolecki is the "North Region Early Detection Rapid Response Project Manager Alaska" for the Fish and Wildlife Service.  She is based out of Fairbanks. Lisa has worked across the country in wildlife and habitat management.  She began working full time for Fish and Wildlife Service in 2015 in invasive species management and habitat restoration. Before moving to Alaska to continue her work in invasive species management, Lisa worked in Idaho on Endangered Species Act consultations.
Join by phone:
Dial(for higher quality, dial a number based on your current location):
US: +1 253 215 8782 or +1 346 248 7799 or +1 669 900 6833 or +1 301 715 8592 or +1 312 626 6799 or +1 929 205 6099
Webinar ID: 848 4313 9530
Passcode: 018201
International numbers available: https://zoom.us/u/aBX3IPxrw

Download PowerPoint presentation