Rio Grande Valley Birding Festival, Harlingen, TX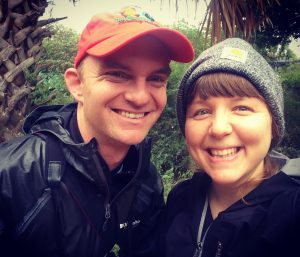 This past November, Friends and Kachemak Bay Shorebird Festival Coordinator Robbi Mixon traveled with USFWS Visitor Services Manager Kara Zwickey to one of the biggest birding festivals in the nation- Rio Grande Valley Birding Festival.  Located near the coastal border of Texas-Mexico, the area offered hundreds of bird species, many new friends and connections, and gave our organization many new ideas for our own festival.
Over the course of the 4-day festival, Robbi and Kara talked to hundreds of attendees about Alaska's 16 National Wildlife Refuges and encouraged them to attend the Shorebird Festival.  They met with the directors of both the Rio Grande Valley Birding Festival and the Space Coast Festival (Florida), as well as reconnected with previous Shorebird Festival Keynotes Noah Strycker and Kevin Karlson.