by Poppy Benson, Outreach Coordinator

It was a great year for Outreach with membership skyrocketing and new folks stepping up to help out at events.  From Fairbanks to Homer and Anchorage to Soldotna we staffed outreach tables at 9 events spreading the word about Refuges and Friends and always gaining at least a couple of new members.  Sportsman Show, River Festival, and even the 75th Anniversary of the Battle of Attu – we were there talking up Friends.  The Shorebird Festival which is co-sponsored by Friends brought in nearly 70 new members.  It is always fun to talk to the public about the work Refuges and Friends do, and we had new tools to do that with this year.  With the help of a grant from the National Fish & Wildlife Foundation, we were able to buy identifying vests, a new pop-up display, a tablecloth, and a screen to show images all of which gave us a much more professional look.   We put an outreach emphasis on the Kenai-Soldotna area this year to build support for the Kenai Refuge.  We started off in April with the Kenai Peninsula Sportsman Show and went right through Wildlife Refuge week in October.  We now have 25 current members in that area and many willing volunteers.  A good start for sure.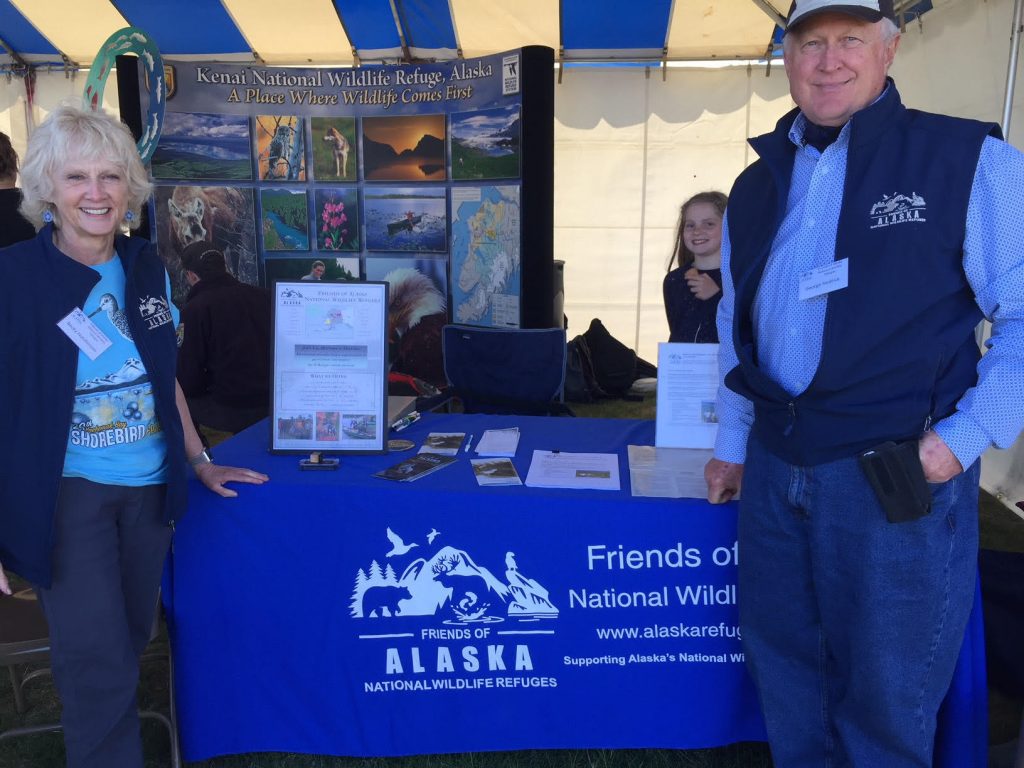 (Becky Hutchingson, Soldotna, and George Hedrick, Sterling,  work the table at the Kenai River Festival in June)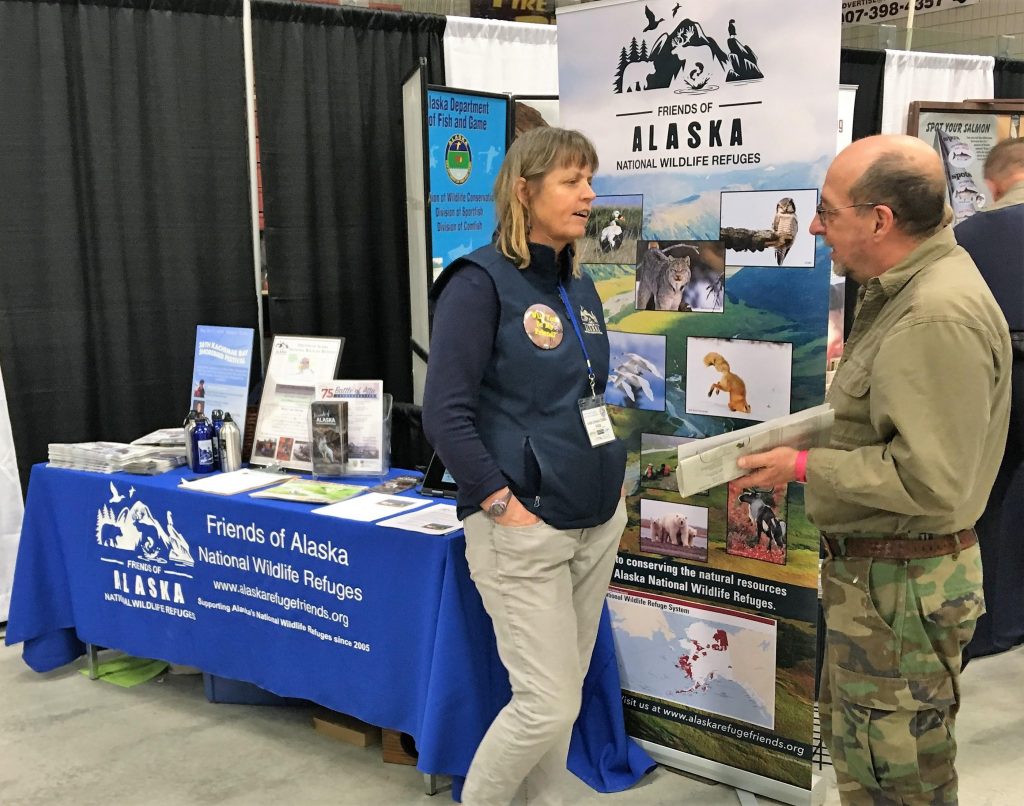 (Tara Schmidt, Homer,  working the Kenai Peninsula Sportsmans Show)
Taking it Up a Notch & Creating Direct Engagement, with Refuge Discovery Trips
We know our members want to get out on the refuges so in the fall of 2017 we hatched the idea of Refuge Discovery Trips with a Kenai Refuge canoe trip.  This year we took that up a notch with 12 Friends journeying to the Tetlin Refuge on the Canadian border for 4 days of learning about the refuge, volunteering and best of all a 2-night canoe trip.  Participants came from the Kenai Peninsula, Fairbanks, Anchorage, and Copper Center to experience the Tetlin and see how we can do more for them.  With good weather (no bugs), lots of waterfowl,  and great company it was a very fun time on a beautiful refuge that none of us had experienced before.  We quickly left all signs of civilization behind and saw no other people after launching the refuge canoes on Desper Creek at the Alaska Highway boat launch.  Tetlin is very accessible and virtually unused wilderness.  We also camped a night in their lovely campground at Deadman Lake and spent time at the refuge's  border visitor center, the first place highway travelers stop when entering Alaska.  Meeting with the refuge staff was a key part of the experience because out of that has come so many more ideas for trips, volunteer projects and supporting the refuge with a grant application.  We were all shocked that a refuge the size of Rhode Island has only 6 permanent staff.  They need help.  Stay tuned for more trips to the Tetlin as the refuge staff would like our help with signing a canoe route, demolishing old buildings on newly acquired highway frontage and helping with their 4th of July.  These would all be great opportunities for Fairbanks Friends as Tetlin is your drive-to refuge and one of only 2 in the state that is road accessible.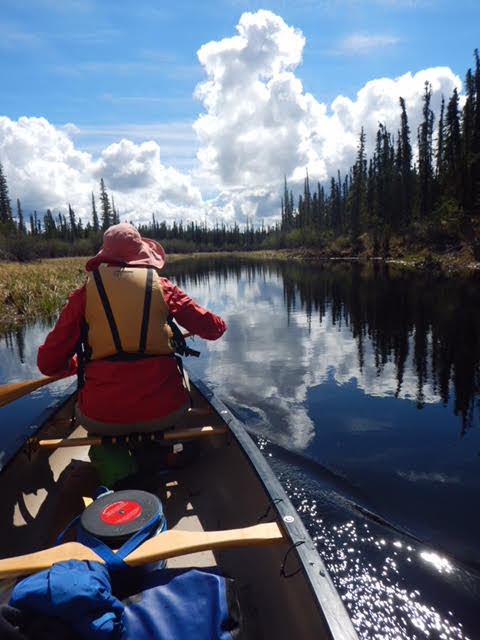 (Desper Creek on a two-night canoe trip)
Kenai is our other road accessible refuge, and we took advantage of that easy access with a September trip to help the Alaska Flyfishers clean up the Kenai River.  We got to float the Kenai with refuge staff cleaning beaches and admiring bear tracks on a bright and sunny day.  The next day, we hiked the Hidden Creek trail to lovely Skilak Lake.  With the easy access, rich wildlife and varied experiences possible on the Kenai Refuge, we will always host at least one Discovery Trip there annually.  Next up is a ski in cabin trip on the Kenai for the first weekend in February (see description above).  For next summer, more Kenai and Tetlin trips will likely happen but we are mulling expanding to off-road refuges with perhaps a trip to Adak on the Alaska Maritime Refuge or possibly Yukon Delta.  These trips will be announced in this newsletter and on our
Refuge Discovery Trip
webpage.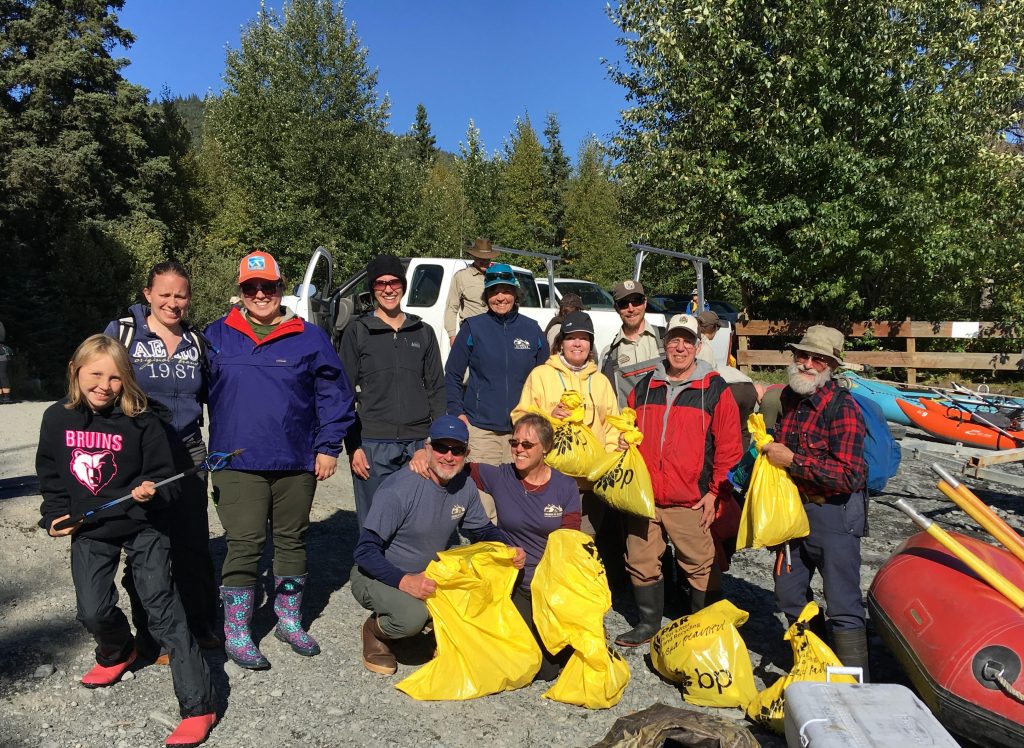 (All smiles after a great day on the Kenai River Clean-up)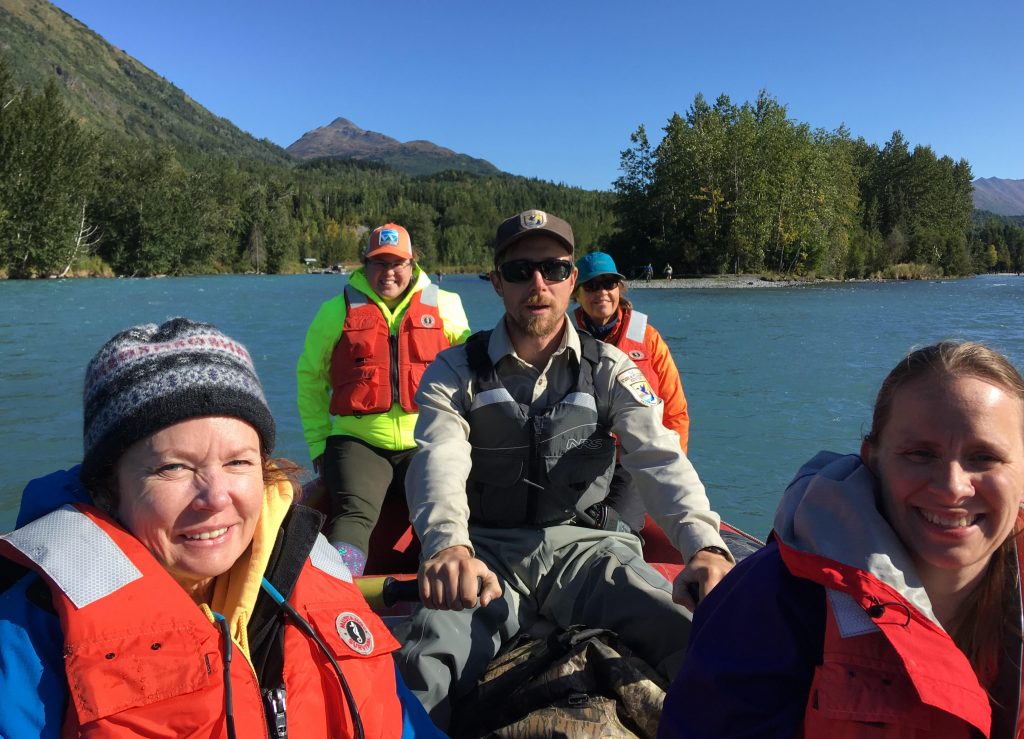 (Soldotna, Homer and Indiana Friends floating down the river with Ranger Scott)
Contact Outreach Coordinator Poppy Benson at 
poppyb.ak@gmail.com
with your ideas or questions about 2019 Discovery Trips.