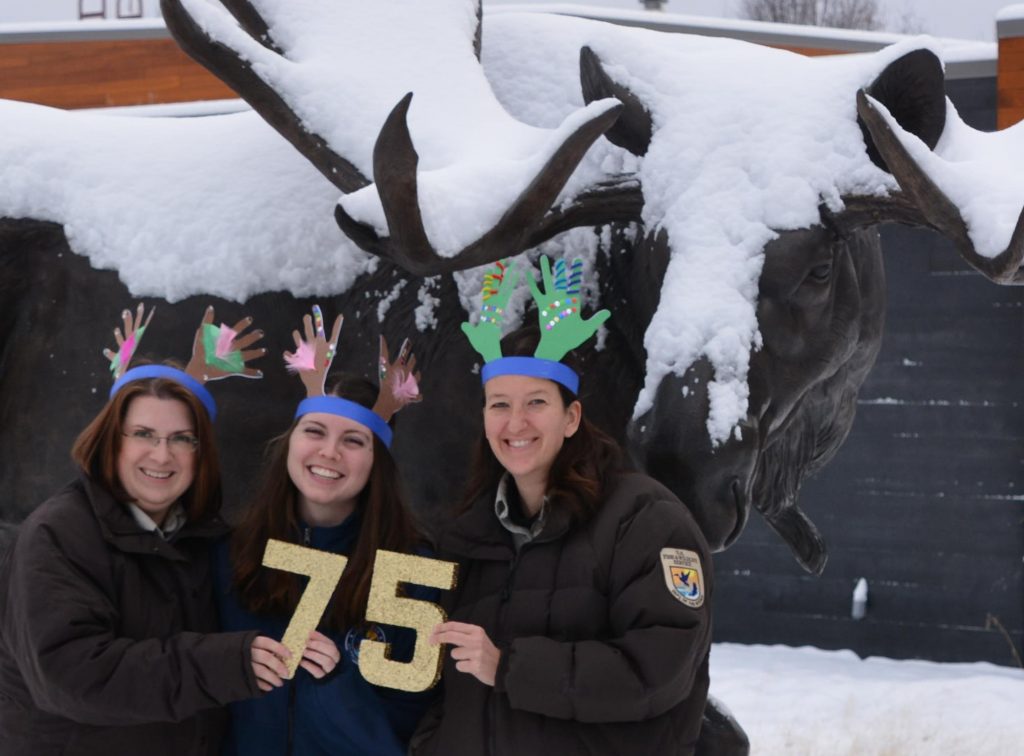 by Leah Eskelin, Park Ranger
(all photos by USFWS)
 Celebrating 75 years of conservation at Kenai National Wildlife Refuge, Refuge staff hosted
 an evening celebration on Friday, December 16th at the new Refuge Visitor Center in Soldotna.  Sponsored by the Friends of Alaska National Wildlife Refuges, National Wildlife Refuge Association, Alaska Geographic and U.S. Fish and Wildlife Retirees Association, the party showcased the Refuge's diverse landscapes through artwork by volunteer photographers Tom Collopy and Mary Frische, family activities and a centerpiece cake that, well, took the cake.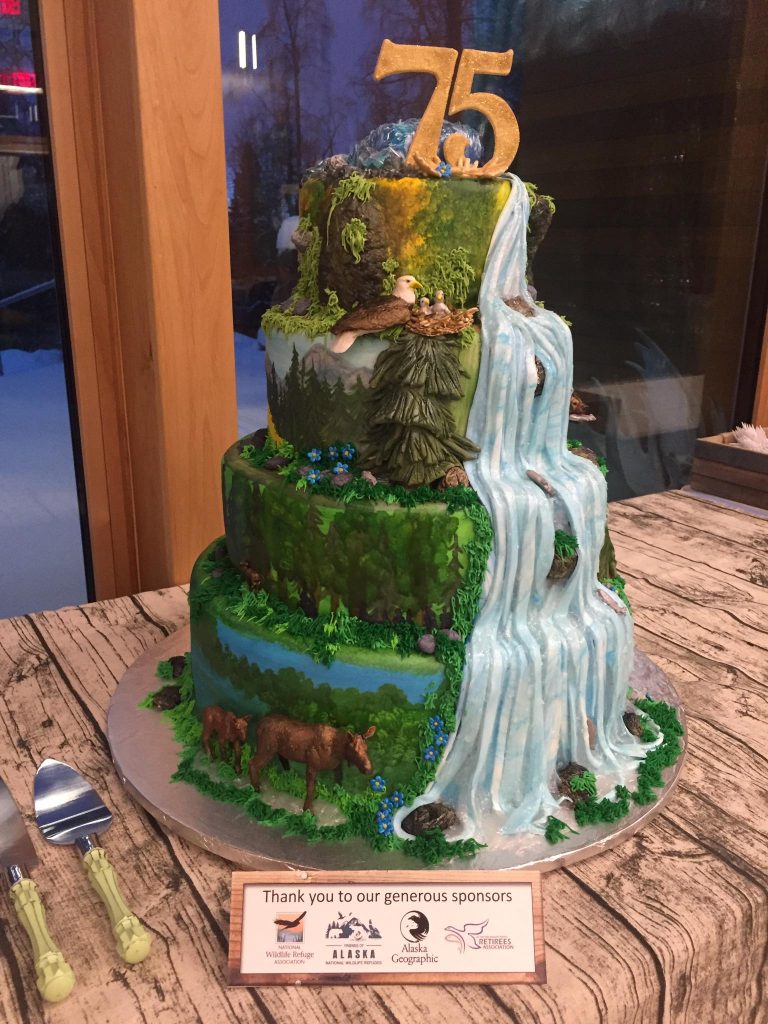 Seventy-five years ago, on the heels of the attack on Pearl Harbor that led the United States into World War II, the President signed the document that created the Kenai National Moose Range. Later, in 1980, the passage of the Alaska National Interest Lands Conservation Act (ANILCA) would change its name to Kenai National Wildlife Refuge, and broaden its purpose. A grassroots effort to protect wildlife being over harvested on the Kenai Peninsula resulted in this federal action, and without it the landscapes that are so beloved by residents and visitors alike would have been lost long ago.  With this protection, wildlife habitats, recreational opportunities and the integrity of salmon-rearing streams that are the linchpin of much of the local fishery have survived the decades, and will endure beyond our years here.
More than 200 guests attended this event, where they dressed as their favorite Kenai animal in the photo booth, "became" moose, the Refuge's signature wildlife, by designing moose headbands and decorated reusable canvas tote bags. It was a great celebration and one that would have been impossible without the support of the Friends of Alaska National Wildlife Refuges.  Refuge staff send their thanks to each member of the Friends organization, for this and other efforts to spread the word about these majestic public lands across the state.