Trip Report by Friends Volunteer Paul Allan

We just returned from our June 2017 week of pulling invasive weed species for the Friends of the Alaska National Wildlife Refuges. The volunteer work took us from Homer all the way north almost to the Arctic Ocean. It was a great experience and we hope we contributed to keeping invasives from spreading even more.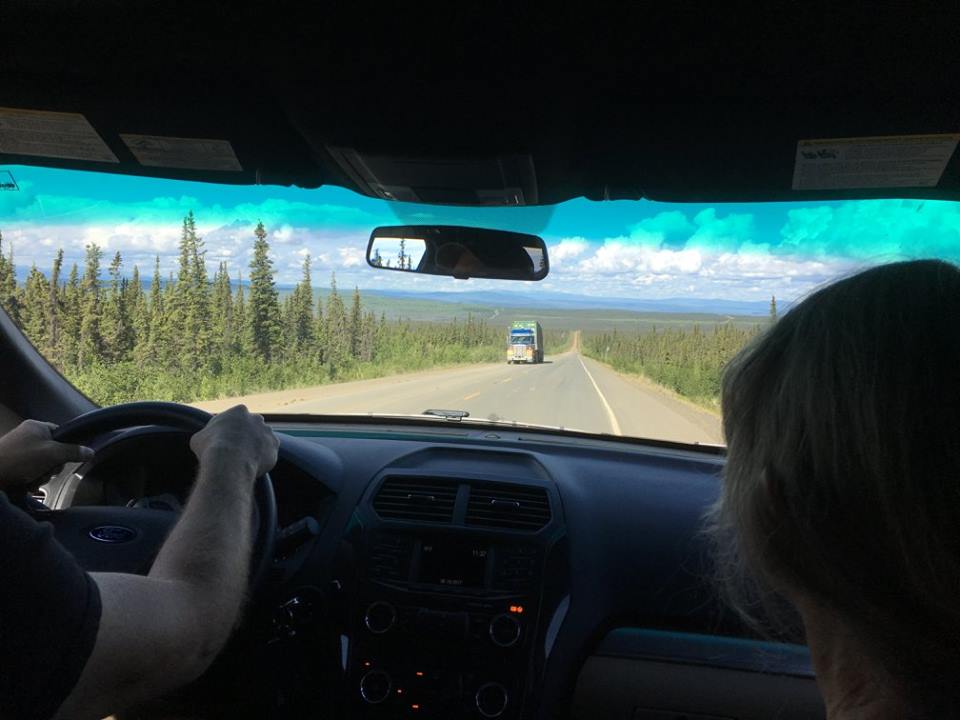 Monday morning we left Fairbanks early in two vehicles with the full weed pulling crew. A Fish & Wildlife biologist was the agency head for the crew, there was a summer intern working with him, and two other Friends volunteers. This is a typical view of the Dalton Highway or Haul Road.  The reason it is called the Haul Road–lots of big trucks bringing stuff up to and down from Prudhoe Bay.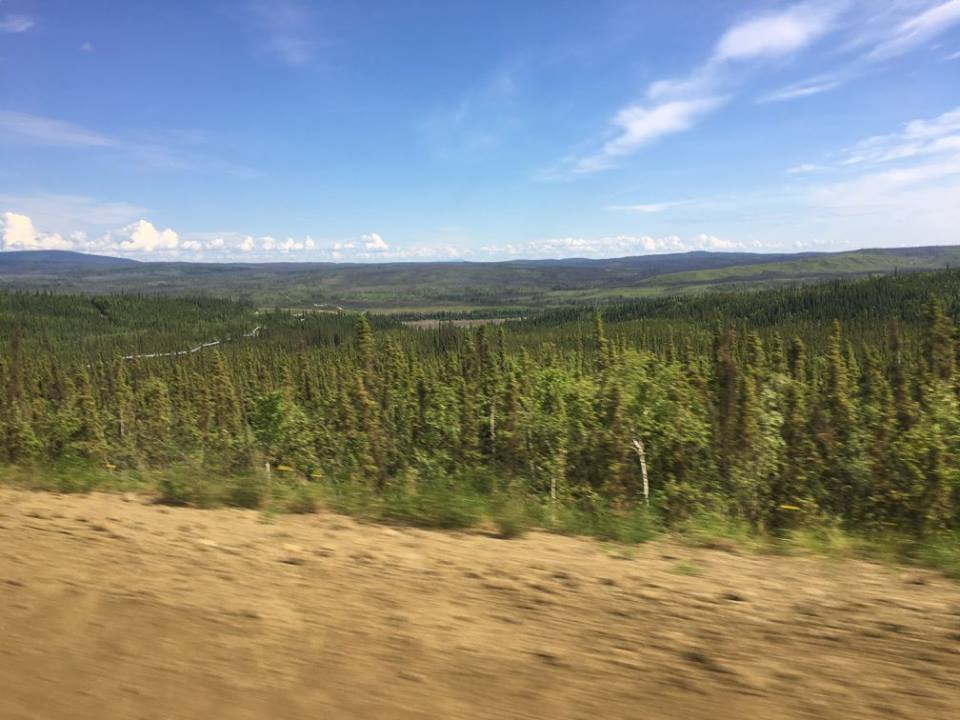 Typical Black Spruce forest- some of these trees are 200 years old! Growing on permafrost tends to make for a hard life and stunted growth.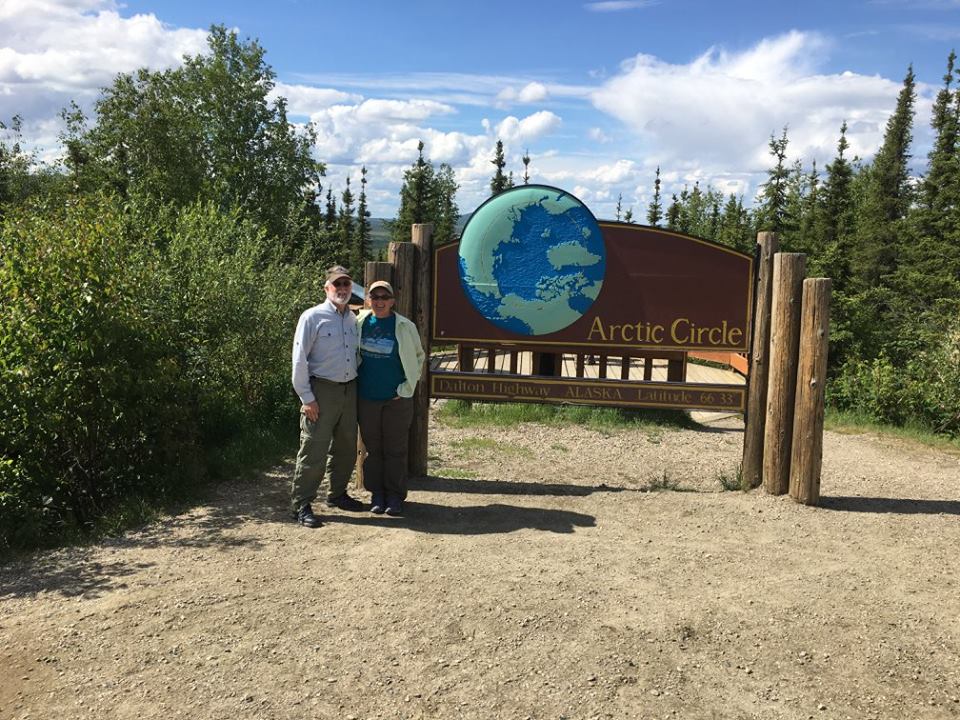 Made it to the Arctic Circle. We pretty much had 24 hours of daylight the whole time we were up there.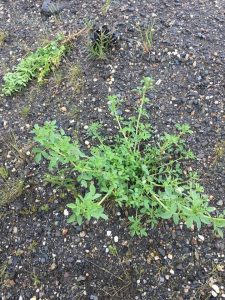 This is what we were looking for– white sweetclover. For about 150 miles of the highway, anywhere a river crossed the road, we pulled the clover we found. We split up into pairs and pulled weeds about 100 yards up from the bridges on both sides. The idea is to not allow the sweetclover to flower and go to seed so the seeds can't travel down the rivers and invade the refuges. One mature sweetclover plant can produce 350,000 seeds and they are viable for 80+ years.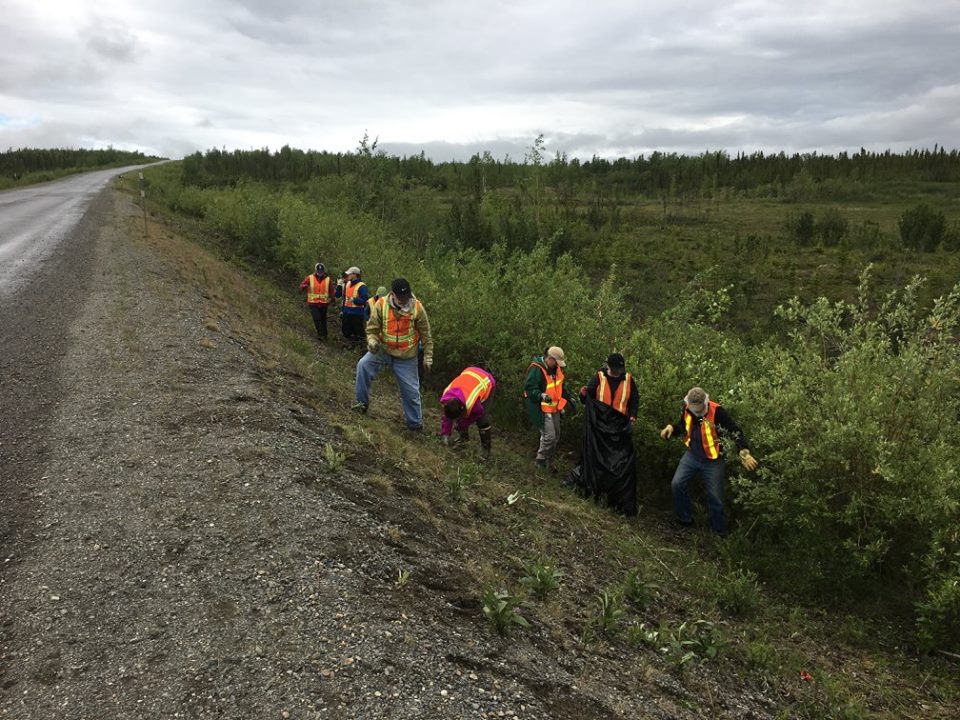 The crew working a particularly heavily grown-over area.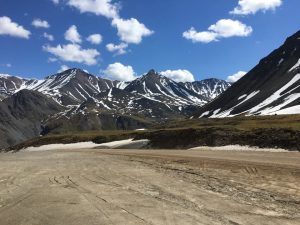 Our final morning and we headed north out of Coldfoot (the two previous days we worked to the south.) The mountains you can see are the start of the Brooks Range. The views were spectacular, like Sukapak (mountain – below).