Please join us on
Tuesday, February 18, 5-6pm (AKDT)
, for our Friends February membership meeting with featured guest speaker and photographer, Lisa Hupp. 
Lisa will be speaking to us at the Anchorage meeting: our other gatherings will join via Zoom Meetings or you can join from home (see below). 
Anchorage: Fish & Wildlife Service Regional Office, 1011 E. Tudor
Fairbanks: Watershed School 4975 Decathlon  
Homer: Islands and Ocean Visitor Center, 95 Sterling Highway
Soldotna: Kenai National Wildlife Refuge Visitor Center, Ski Hill Road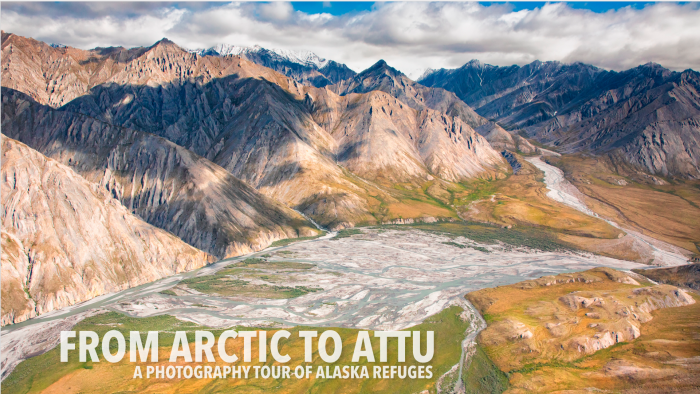 Lisa Hupp  will share her experiences behind the lens photographing Alaska's refuges.  "I love how photography can demand close attention and devotion to place," Hupp says. "It's a way to see and share the world, whether you take photos on a phone or with a backpack full of equipment. Alaska's national wildlife refuges are places of endless possibility for photographers, from dramatic and vast landscapes to charismatic wildlife. These refuges are big, wild and remote; photography can help us to tell their stories." 
Hupp is the Communications Coordinator for National Wildlife Refuges in Alaska.  You can see some of her images and read how she gets those amazing shots here. 


Download Lisa's presentation: Arctic to Attu (PowerPoint .pptx file)

Missed the meeting?  Watch a recording of the meeting below: