By: Tara Schmidt and Poppy Benson

Friends came to visit, and it was invigorating!  Thirteen Friends Groups from throughout the Pacific plus Fish and Wildlife staff descended on Homer in September for a 4 day "Tanax Agliisada" conference aimed at teaching us all new skills and sharing best practices.  Friends of Alaska National Wildlife Refuges hosted the conference at the Alaska Maritime and Kenai National Wildlife Refuges.  A grant from the National Fish & Wildlife Foundation brought the 60 attendants to Homer from Alaska, Hawaii, coastal Washington and Oregon, Midway Island and the Marianas Trench.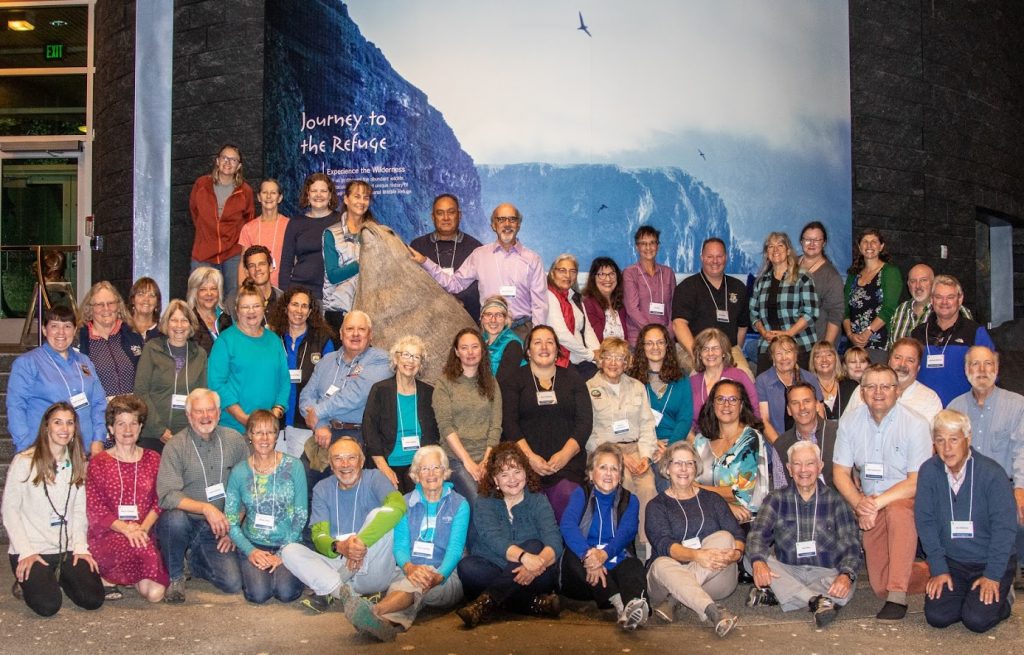 Building stronger boards, board recruitment and retention, improving community relationships, and empowering our organizations to ensure the success of the Refuge system as a whole were some of the topics covered in. Breakout groups allowed for brainstorming, sharing experiences and goal setting. We learned many of the issues we faced were not unique to us.
We all were fascinated although pretty depressed learning about the Washington D.C. scene from Caroline Brouwer of the National Fish & Wildlife Association and Desiree Sorenson-Groves of the Arctic Refuge Defense Campaign.  At least I came away convinced we, Alaska Friends, do need to make a trip to DC once a year to keep our concerns in front of our representatives, and we do need to form a stronger alliance with the National Fish & Wildlife Association.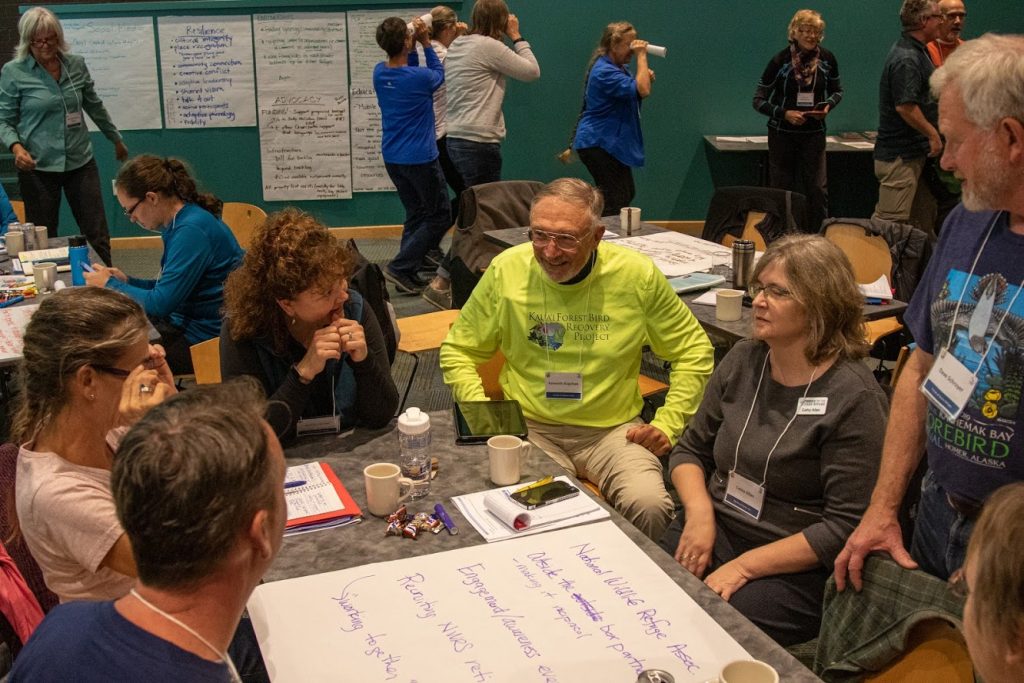 The National Wildlife Refuge chiefs from both the Alaska and Pacific regions, shared insight on national priorities, departmental directives, long term planning goals and ways we can work together on a panel titled "Impacts of National and Regional Priorities". Understanding Refuge system priorities will help us work together to successfully develop programs and projects, which should in turn build community awareness and support of the refuge system.
In a small group meeting of the 10 Alaska Friends in attendance we hammered out these goals for the board for this year: 1) create a  membership committee and recruit a chair committed to recruiting/following up with members who have indicated an interest in participating at a higher level in our organization; 2) improve our communication efforts to highlight our work, promote our projects within the communities that are benefiting from our financial support of programs tied to the Alaska Refuge system; and, 3) send two from the Board to DC during the budget months of February or March.
Our fellow Friends were very interesting and fun people making for a stimulating four days.  Our hosting role went flawlessly thanks to our extraordinary conference organizer, Friends volunteer Anna Sansom.   Our visitors loved getting to visit two refuges – Alaska Maritime and Kenai, see their first moose, eat smoked salmon and moose we provided and even participate in Homer's iconic "Burning Basket".  We hope we have gained new allies in the fights to save Alaska's Refuges.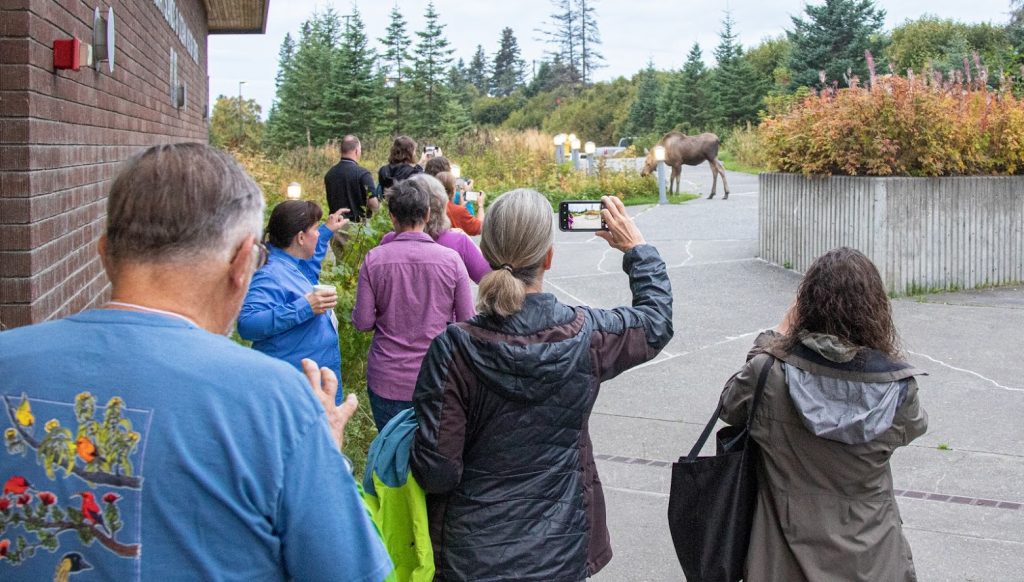 Two takeaways from this conference are 1) we are part of a larger organization; and, 2) together we can be a strong coalition for advancing the mission of Wildlife Refuges. This was in line with the goals set for the conference – increase effectiveness and strengthen relationships across refuges. We need to work with other Friends Groups to achieve economies of scale, continue to share know-how and cross sell.