Over 1,000 participants joined us in Homer for the 26th Annual Festival: Thursday, May 10th- Sunday, May 13th, 2018.
This Festival is co-sponsored by the Friends of Alaska National Wildlife Refuge and USFWS/ Alaska Maritime National Wildlife Refuge.  Alaska's largest wildlife viewing festival honors the return of spring and it's breathtaking bird migration. Homer's  seaside setting is perfect for spotting over 130 migratory bird species, as well as numerous other resident species.  This event takes a village- the Friends and USFWS coordinated over 70 volunteers and had help from several area organizations such as Center for Alaskan Coastal Studies, Cook Inletkeeper, Kachemak Bay Research Reserve, Pratt Museum, the Homer Chamber of Commerce, Homer News, and many more!
 Our Keynote Speakers included Noah Strycker and Iain Campbell. Our distinguished guests presented a variety of workshops and lectures, including presentations on Strycker's new books, Birding Without Borders.  Campbell offered daily photography workshops as well.  This year's very popular artwork was created by Homer's own Erin Rae D'Eimon.  Junior Birders learned valuable birding skills during a variety of school-aged themed workshops and presentations.  
(photos by Brandon Hill, Robin Edwards, Carla Stanley)
After our Saturday Keynote Address, Friends Member Dave Aplin, along with the help of some of the audience showed support for protecting the Arctic Refuge, holding handmade signs and completing petitions: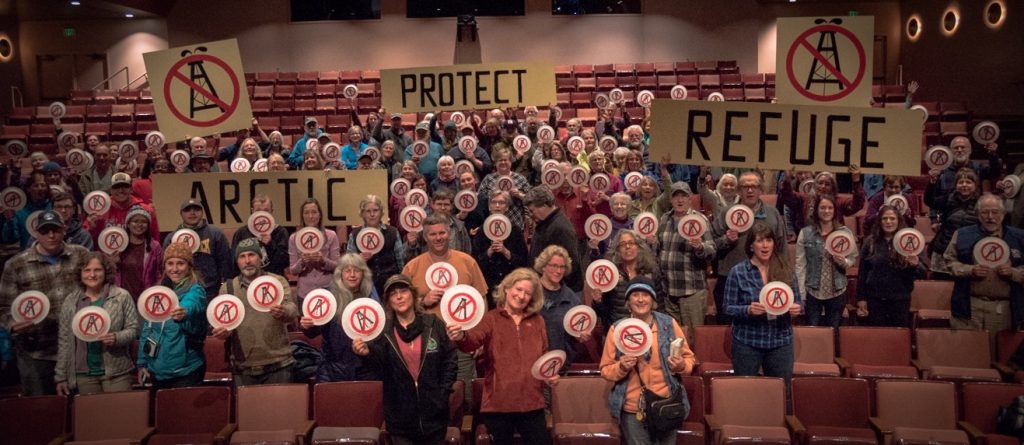 #DefendtheSacred