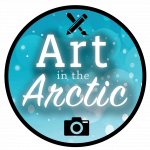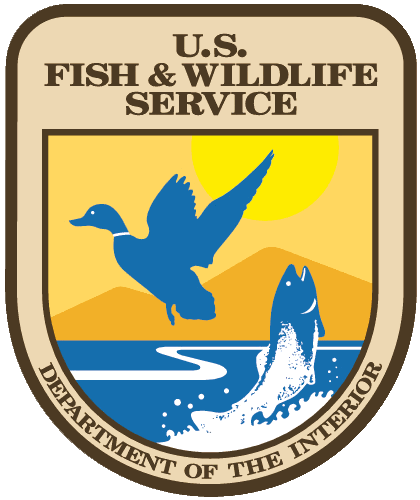 The 
Art in the Arctic Art Show
 celebrates wildlife and their habitats as a legacy of environmental conservation and National Wildlife Refuge management in Alaska.
THE SHOW:
The
Art in the Arctic
Art Show
is held each year in Fairbanks, Alaska. This Art Show celebrates Alaska's northern National Wildlife Refuges. The scale, expanse, and wildness of Alaska's Refuges distinguish them from most other Refuges in the National Wildlife Refuge System. This year's show celebrates how these vast tracts of public lands are open to all Americans to use and enjoy. Hunting, fishing, hiking, wildlife viewing, river-floating, photography – these are just a few examples of activities we can all pursue on Alaska's National Wildlife Refuges. Through art, we will showcase the myriad recreational opportunities supported by these iconic public lands.
This event is co-hosted by the U.S. Fish and Wildlife Service, the National Wildlife Refuge Association, and the Friends of Alaska National Wildlife Refuges.
THE DETAILS:
Date:
March 7, 2019 – 5-8 pm (complimentary appetizers and beverages)
Location:
Venue, 514 2
nd
Ave, Fairbanks, AK 99701
Exhibition:
Artwork will remain on exhibit at Venue for about one month
Selected artists will attend the March 7 event to share the inspiration behind their artwork. They will also be expected to draft a short narrative (2-4 sentences) to associate their art with the theme of the show. Narratives will remain on display with the art for the duration of the month-long exhibition at Venue. Artwork will be available for sale to the public, and proceeds of sales will be split with Venue (60% to artist, 40% to Venue).
SPACE:
Each artist may provide up to 6 pieces of art to be exhibited at Venue. Original artwork is strongly preferred but not required.
ELIGIBILITY:
The
Art in the Arctic
Art Show
is committed to showcasing artwork that exemplifies the consumptive and non-consumptive recreational activities supported by Alaska's National Wildlife Refuges. All work exhibited at the show must feature compositions or objects that have a nexus to 1) hunting, fishing, hiking, floating, camping, or otherwise recreating on public lands; 2) subsistence activities on public lands; and/or 3) habitats, people, wildlife, or fish that depend on the health of vast tracts of public lands.
TO APPLY
: Applicants must submit 3-5 images and an artist statement. The images must be representative of the work to be exhibited at the
Art in the Arctic
Art Show
. Minimum image resolution should be 300 dpi and 1,400 x 2,000 pixels. The artist statement should be no more than 1,000 characters.
In addition to the above application materials, please submit your 1) name; 2) mailing address; 3) phone number; 4) email address; 5) website (if you have one); and 6) a unique identifier for each of your submitted images.
APPLICATION SUBMISSION:
Applications must be submitted by November 30, 2018.
Submit electronic applications here:
https://alaskarefugefriends.org/art-in-the-arctic-app/
Mail hard-copy applications here:
Yukon Flats National Wildlife Refuge
101 12
th
Avenue, Room 264
For questions about the application process or the Show, please contact Heather Bartlett at heather_bartlett@fws.gov or (907) 456-0322.
ACCEPTANCE:
All applicants will be notified about acceptance by December 14, 2018.